1. Registration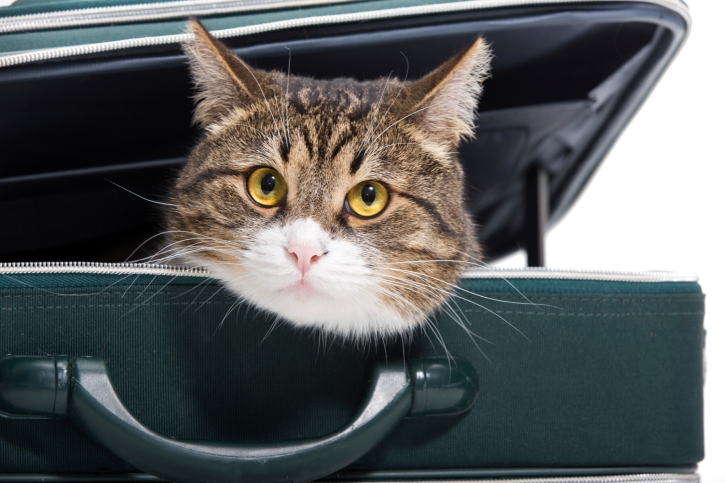 We require new customers and existing customers whose details have changed to fill in a registration form for each cat with details of diet, grooming, medication, veterinary surgeon, contact details, name, and address etc.
It is the responsibility of the customer to inform us of changes to this information as it is used during subsequent stays and therefore its continued accuracy is essential.
In addition we require a Veterinary Authorisation form to be signed by owners so that veterinary attention may be given to cats as quickly as possible should the need arise. Clients are required to be responsible for veterinary fees incurred by their cats during their stay at Arista Kats.

2. Hours of Business
OPENING TIMES COVID 19 Regulations
Although we are over the worst and restrictions,
being careful is prudent.
Therefore, we choose to continue to keep
our clients as safe as possible.
Please arrive at your allocated time to avoid unnecessary contact.
Hours of business are Mon-Fri 1700-1930 and Saturdays 0830-1000. Times for arrival, departure and visits strictly by prior appointment.
We are CLOSED on Sundays and Bank Holidays. Customers are asked to deliver and collect their cats between these hours; it would be appreciated if you could advise us in advance. In exceptional circumstances, we may be able to offer times outside of normal hours, but this will be strictly by prior arrangement.
Clients undertake to pay Arista Kats Cattery the current boarding fees for their cats stay before they are collected from the cattery. Admittance to the pen area of the cattery is at the discretion of the management. We try to be as flexible as possible as far as altering dates of stay in the cattery are concerned. However, in the case of cancellation of bookings, failure to cancel a prior booking within 24 hours or upon proof of emergency will incur a 50% fee for the full amount booked.

3. Medication and Veterinary Treatment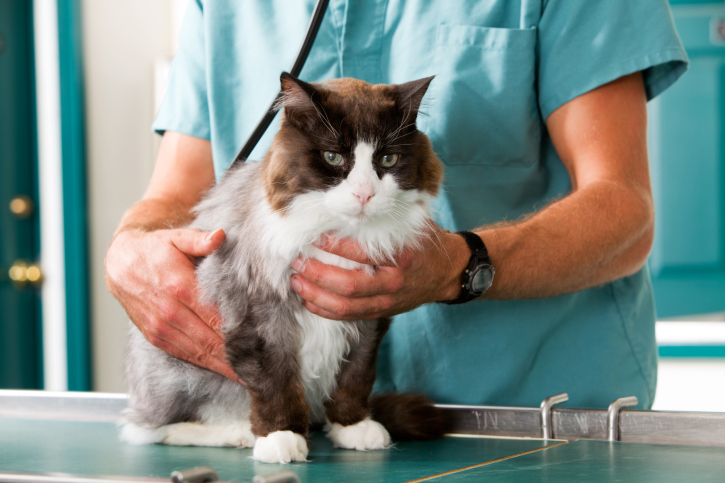 We require all cats to be fully inoculated against feline panleucopaenia (infectious enteritis), feline viral rhinotracheitis and feline calicivirus (flu) and please check with your Vet as to whether Rabies is currently compulsory.
In addition we strongly advise customers to have their cats inoculated against - Feline leukaemia virus with the possible exception of cats that never go out. Your own vet's advice should be sought on this matter. Homeopathic nosodes are not acceptable for this purpose. Please bring your vaccination certificates when you book your pet in as they will be inspected at every visit. All cats need to be wormed (even indoor cats); preparations from your veterinary surgeon are recommended. If your cat has the "spot-on" type flea control we ask that you time it to correspond with the few days before their cattery stay as far as possible.
We are happy to administer medication to cats during their stay. Please bring medication in original containers with clear instructions on them. We require customers to sign the Veterinary Treatment Consent form which authorises us to seek veterinary treatment for your cat. We prefer to use the cat's own vet where this is practical as they will have access to the cat's records including any allergies to drugs. Where this is not possible due to distance/urgency/unavailability our own vet will be consulted. In an emergency situation we will try to contact the emergency number provided by our customers, so that person can participate in any decision to be made about the cat. Where that person is unavailable the management will make what it considers to be, decisions in the best interests of the cat, where possible in consultation with the cats own veterinary surgeon.
If in the unfortunate and sad event that a cat should die whilst staying here at Arista Kats Cattery the owner or owner's contact person will be notified. The cat (unless otherwise instructed by the owners) will be taken to Arista Kats Cattery's Veterinary Surgery for the appropriate safe storage until the owners return. All cats will be examined on arrival, and are accepted into our care on the understanding that they are in good health and that any health problems are communicated to us prior to admittance, so that we may make an informed decision as to the suitability of the cat for boarding. We are unable to accommodate any guests with infectious disease or guests which are terminally/gravely ill.

4. Safety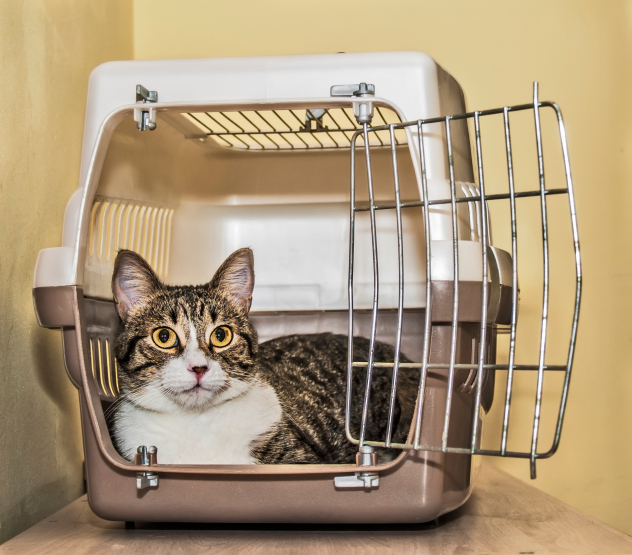 It is our policy not to refuse fierce cats but for our own safety we do ask owners to please tell us if your cat is unlikely to be friendly. Sometimes we are pleasantly surprised, but if not at least we are warned. We are very concerned about your cats safety during his/her stay - to this end collars are worn entirely at owners risk. We strongly advise owners to have their pets micro-chipped - should the unthinkable happen his/her identity will be beyond question.
We take our responsibilities to you and your cat seriously and do our utmost to do the very best for him/her during his/her stay. We will always try to accommodate our guests' wishes regarding room choice. However, sometimes when it is the first stay with us, we may feel, after careful monitoring, that a room change would be in the best interest of our guest. As always, their happiness is paramount. However, cats are boarded entirely at their owners risk and we cannot be responsible for any damage, however caused. You must transport your cat in a suitable secure pet carrier. Do not carry your cat in your arms or in any old box, like young children they are very unpredictable and may run off at any given time. All collars are to be taken off when your cat boards with us, to reduce the risk of personal injury. No responsibility can be taken for collars, containers, grooming equipment etc, left at Arista Kats Cattery.

5. Comfort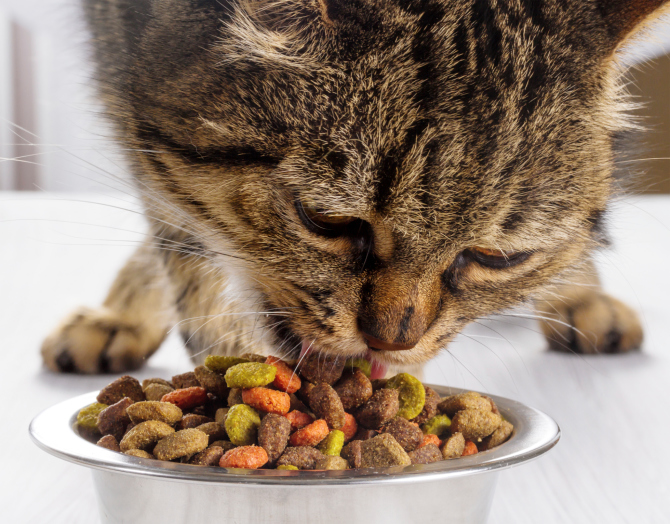 We undertake to keep your cat as comfortable as possible during his/her stay. He/she will only be given high quality food in line with the diet specified on his/her registration form. If he/she has a special diet this will be followed. Medication will be administered in accordance vets instructions. Plentiful clean water will be available at all times. Your cat will have a clean litter tray.
The cat's pens are cleaned daily and thoroughly disinfected between stays. Bedding and beds are provided however, should your cat prefer his/her own bedding and/or bed own toys etc they may be brought into the cattery. This is entirely at customers own risk. Indoor cats, elderly cats and kittens are given more heat in cold months but all cats are given heat in chilly weather. We will groom cats but sometimes they are less than cooperative, but we will do our best. We love nothing more than to play, talk to, stroke and cuddle the cats when they allow us to.

6. Tariff of Charges
The rates below are based on the specified number of cats in 1 pen. However, should our visitors wish to stay in separate pens, but are from the same family, the higher daily rate will be charged. For example: 4 cats in one pen = 3 x 7.5 euros per day ie 30 euros per day. But separated e.g. 2+2 cats in 2 pens = 2(21 euros + 21 euros) = 42 euros per day.
A. Individual room - 12 euros per cat per day. (Prices include IVA at 21%) with patio 15 euros per cat per day. (Prices include IVA at 21%)
B. Two cats same family - one room 10.5 euros per cat per day (Prices include IVA at 21%) Cabin room with patio 13.25 euros per cat per day. (Prices include IVA at 21%)
C. Three or more same family 7.5 euros; per cat
D. Peak rates During Peak Times eg Christmas, a booking deposit will be required to secure reservations and we will charge a minimum stay rate. This will be 7 days irrespective of the number of days reserved (when less than 7). Payment may be made in cash,by bank transfer, Bizum, Paypal or by credit/debit card in full and upon arrival.
E. Delivery to our Vet (Cartagena) 15 euros; per visit
F. Time at Vets 10 euros; per hour.
G. COVID cancellation policy during High Season, Easter, Jul, August and the 18/12-07/01, a non refundable deposit is required upon booking. The value of which will be equivalent to 7 days' stay*. Dates can be flexible and changed free of charge. *Minimum 7 day fee policy during High Season dates
Payment may be made in cash, by bank transfer, PayPal or by credit card in full and upon delivery at the start of your cat's stay. We will also ask you to bring a credit/debit card with you. This will be held on record for security purposes.
NO CHARGE WILL BE MADE AGAINST THE CARD WITHOUT YOUR PRIOR KNOWLEDGE OR PERMISSION.
7. Abandonment
It is unthinkable, but not unknown that sometimes owners do not return for their pets. In the event of this happening and the owner not contacting us to explain the extension of their pet's stay at Arista Kats, we reserve the right of: a. Charging the credit card details held on record for additional cost incurred. b. Transferring the cat to the local Centre for Abandoned animals in Cartagena. The Town Hall levies a fee for this